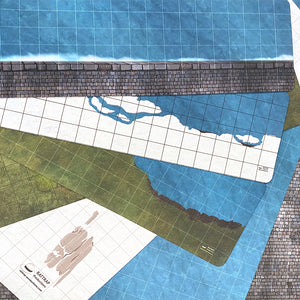 Rattrap Productions
RatMat Digital Battle Map Phase 1 Collection without Grid
Sale price
$10.00
Regular price
$20.00
A digital version of our 24" x 24" battle maps for use with online gaming platforms. The maps come without the 1" square grid printed on them. The resolution on these versions are not for printing.
You get 1 of each of the RatMats (Grass Field, Stone Floor, Snow Field, and Water) PLUS a not yet released Sand map that will be out with out next phase. 
Here's your chance to get the perfect surfaces for your online campaigns. These are not "maps" in the traditional sense with walls, buildings and smaller terrain pieces, but surfaces you can use to build upon. They are perfect if you don't want the boring white surface of the online game table, but don't want to be shoe-horned into a pre-determined map.
---
More from this collection