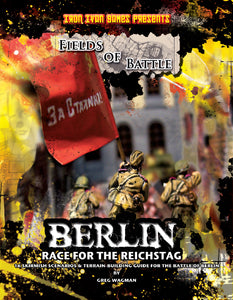 Sinister Laboratories
Berlin: Fields of Battle, Race for the Reichstag (PDF Version)
This is the PDF version of Berlin, Race for the Reichstag. By purchasing this, you will receive a link to download the digital version of the rules, not a printed book.
Berlin, Race for the Reichstag is a Fields of Battle campaign/scenario series includes 15 platoon level scenarios set during the fall of Berlin in 1945. Also included is a bonus multi-player "big battle" and a short tutorial on terrain making.
This is useable with Disposable Heroes 2.
---
More from this collection